NEXTCLOUD by next layer
the Austrian alternative
to Microsoft Office and Google!
Runs exclusively on Austrian servers. Customized packages for your specific goals. Complete end-to-end service package.
Nextcloud is a powerful software solution with a wide range of applications. Nextcloud first became known as cloud storage, where one or more directories of your PC (like Dropbox, Google Drive, or Onedrive) are synchronized to the cloud. That means you always have access to your data, and you have a backup in case your computer gets lost or damaged. Today, you can manage emails, contacts, and calendars with Nextcloud. It also includes a built-in video chat function.
next layer provides you with your own Nextcloud instance, exclusively accessible to you or your company. You can determine capacities such as the amount of memory yourself. You also benefit from all the advantages of a highly available cloud solution – which, of course, is fully GDPR-compliant due to the guaranteed location within Austria. In addition, you have a choice of various optional security features:
Nextcloud backup: Your Nextcloud instance is backed up daily and can be restored if necessary.

Data mirroring: Your data is mirrored to a second, completely separate data center.
Because Nextcloud is Open Source software, the code is freely available. You don't have to pay any software license fees. As well as managing emails, calendars, and contacts, Nextcloud has many valuable features, especially for teams. Not only can you host online meetings, but you can also easily share entire folders of documents with other attendees. You are free to decide if you want to share folders or files with just one person, the whole team, or even external project partners. You can choose to access Nextcloud through the website or by using software that continuously synchronizes the files as soon as there are any changes. Of course, applications like Outlook or Thunderbird are also supported for synchronizing calendars and contacts. Large files no longer need to be sent as attachments; you can simply include a link to the file in the email. You can access Nextcloud from PCs, tablets, and smartphones.
With Nextcloud, you can also use office software suites such as Collabora or OnlyOffice instead of the Microsoft Office package – allowing you to work on documents in a team. It even features a Kanban board. The range of functions can also be increased by using a wide range of apps.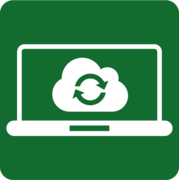 Stay in Sync
Your data stays in sync and is available wherever you are – on any device.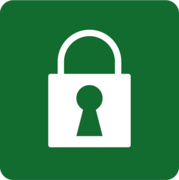 Stay Safe
Nextcloud is open source which makes it independent and exceptionally secure.
Stay on Plan
The calendar function helps you keep track of appointments and tasks.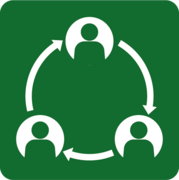 Share Data
Share documents and data with your co-workers and business partners.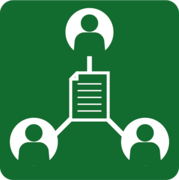 Work Together
Collaborate on documents – no matter where you or your team may be located.
Stay Connected
The video chat function is a great way to communicate with your team.
How next layer supports you in using Nextcloud
We'll provide you with the infrastructure, install Nextcloud on request, and we're happy to handle operational management for you. It would be our pleasure to create a comprehensive "full-service end-to-end package" for you, including an Internet line. Your most significant benefit: You have a single point of contact for everything. You are also free to order only select parts of our range of services – we provide you with the greatest possible flexibility.
Have we sparked your interest?
If you have any specific questions or would like a quote based on your unique requirements, please do not hesitate to reach out to us. You are welcome to send us an e-mail to sales(at)nextlayer.at or call us at +43 5 1764-622. We look forward to hearing from you!