Colocation with next layer
Colocation (also known as housing, co-location, or colo) means housing your own server and network equipment in a data center. next layer provides you with a secure access environment with racks to install your hardware. Naturally, we provide secure power and cooling systems and the broadband data connection you'll need. We take care of infrastructure issues – this saves you time and resources. In addition, you benefit from our versatile add-on services, transparent and easy-to-plan costs, and the infrastructure's high availability.
Infrastructure needs to be available around the clock and continually evolving in performance. Appropriate adaptations must be made repeatedly, but these can be very time-consuming. Often it's too great a challenge to implement them on-premise at a company's office building. One way to deal with this is to use an external infrastructure to run the company's software on external hardware using cloud services. However, this may leave you facing location, data protection, security, and compliance issues. Colocation by next layer provides you with a secure infrastructure in a certified Austrian data center and lets you run your software on your own hardware.
next layer provides you with the number of dedicated racks you need – exclusively for your use. You can choose from three rack sizes (quad, half, or full-size rack). You have access to your racks 24/7, and the data centers' redundant infrastructure ensures the secure operation of your application.
Fleischmarkt Vienna – This colocation facility is located in the heart of downtown Vienna on Fleischmarkt square near the city center and is designed for high-availability requirements.
Interxion Vienna – the best-networked colocation facility in Austria – is located in the district of Floridsdorf. Nearly all Austrian carriers and ISPs use this facility designed for high-availability requirements.
NTT Vienna (formerly e-shelter)– our Wienerberg location is one of Austria's top high-performance colocation facilities. At this state-of-the-art facility, next layer runs redundant network nodes and multiple external fiber-optic connections. Suitable for extreme high-availability requirements and high power density.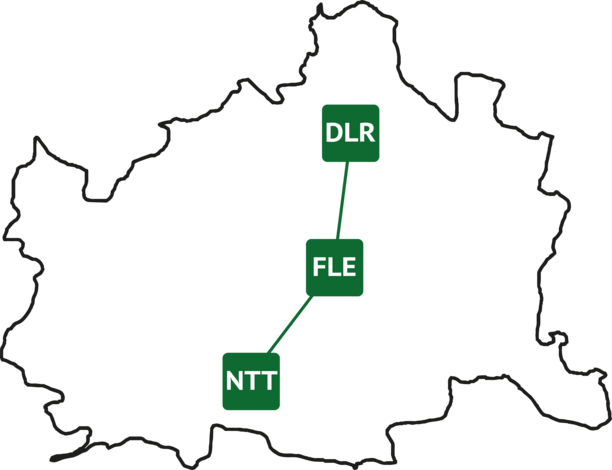 IT plays a crucial role in digitization – data must be secure and always available. Unfortunately, many companies are unable or unwilling to employ specialized personnel to be available 24/7 for financial reasons. Still, they face a high level of complex challenges in data protection, security, and compliance, preventing them from exclusively using cloud services.
High availability – Power supply, climate control, and data connection are secured by redundant or even multi-redundant systems.
Redundant connections are, of course, provided in all colocation facilities. Since we also operate our own fiber-optic network, your racks can be integrated at high performance via site networking. Zero infrastructure maintenance costs for you; we regularly maintain and modernize our facilities.
No capital expenditures or personnel expenses for infrastructure – we provide you with the racks, power, climate control, and data connectivity.
Flexible and customized number of racks
Certified security standards help you meet compliance and audit requirements.
24/7 Access is standard at every colocation facility; you have access to your racks whenever you need
19-Inch racks – quad, half, or full-size racks available
Redundant power connection in case a circuit fails
UPS (uninterruptible power supply): in the event of a power outage, batteries and subsequently diesel generators provide backup power
Redundant data connection via copper or fiber-optic cables
DDOS Protection safeguards your services on servers from Internet attacks
Colocation access at any time (day or night) for maintenance work on your servers
You don't need to set up and operate your own infrastructure – this saves you capital expenditures, personnel, and maintenance costs. We manage all of these costs and split them among all users. They are part of your monthly per-rack fee and allow you to optimize your cost-performance ratio.
Your Financial Benefits:
Rack, power, and data cables are included in your monthly fee.
Redundant power supply with UPS backup is provided. Electricity is billed monthly according to actual use.
Data connectivity is available in the desired bandwidth of several Gbits implemented as part of an overall cost-optimized solution using site networking by next layer.
Redundant infrastructure for power and climate control is already included in the monthly costs.
Regular infrastructure maintenance is already included in the fees.
Colocation is right for you when ...
Cloud technologies are not viable or only a partial option for you.
Operating your own data center is not possible due to the high costs and/or the personnel required to do so.
You need special server hardware, or you need to process sensitive data or applications.
You cannot run your applications cost-effectively in a cloud environment, or you are not allowed to run them in a cloud environment for compliance reasons.
Have we sparked your interest?
If you have any specific questions or would like a quote based on your unique requirements, please do not hesitate to reach out to us. You are welcome to send us an e-mail to sales(at)nextlayer.at or call us at +43 5 1764-622. We look forward to hearing from you!