The constant rapid advance in information technology is in conflict with stability and reliability. This discrepancy could become even stronger in the future. Solid system architectures and server infrastructures remain the foundation for successfully mastering these challenges. Our employees have many years of experience in conception, construction and operation. They face new challenges every day and they are always learning.

We are happy to share this knowledge in consulting projects:

AWS Managed Services
We are an AWS Managed Services partner and can provide you with all the AWS services you need. From planning to migration to handling operations – next layer can do it all. You'll have one convenient point of contact and transparent billing.
Planning migration scenarios
Operational management of all AWS services, including monitoring, as well as patch and capacity management
Storage, restore and backup management
End-to-End Network
Planning, implementation, and operation of Hybrid Cloud concepts

Linux
In addition to the initial system architecture, we carry out the installation and configuration of Linux server systems for our customers. We are also happy to take over the ongoing operation. We prefer to work with the following Linux distributions: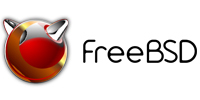 FreeBSD
A special FreeBSD distribution has proven to be particularly suitable for use with firewall and proxy services: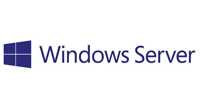 Microsoft Windows
Of course, our experts are also familiar with the Windows product family: our focus here is system design, installation, configuration, commissioning and updating (patching) of Windows server systems. Our customers use Windows servers for a variety of purposes. The most common are Domain Controllers (Active Directory), File Servers, Terminal Servers or Microsoft Exchange Mail Servers.

Redhat OpenShift
We run our own cloud services, including Platform as a Service (PaaS). Alongside running these products, we provide consulting and support for migrating to a cloud platform and building private or hybrid clouds. Are you looking for an Austrian provider to host some or all of your applications?
Then look no further than next layer's cloud platform!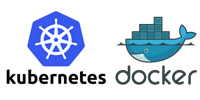 Docker / Kubernetes
The container virtualization software Docker is the cutting-edge technology for fast and efficient implementation of software development in live operation. This open-source software can make the software development process independent of platform and environment. This allows Docker to realize stand-alone, completely self-contained, yet high-performance integration tests, or the seamless transition of applications from the development to the production environment. The newly created application containers can be transferred directly to production without any new integration effort. Benefit from the experience of our experts at next layer.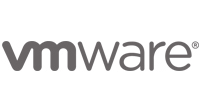 VMware
Infrastructure as a service in your own data center? No problem! With products by VMware, the market leader. But first, the challenges of the private cloud must be mastered. We have gained extensive expertise working on our own infrastructure and on many customer projects. Our specialists can assist you with construction, disaster recovery and backup issues.
Have we sparked your interest?
If you have any specific questions or would like a quote based on your unique requirements, please do not hesitate to reach out to us. You are welcome to send us an e-mail to sales(at)nextlayer.at or call us at +43 5 1764-622. We look forward to hearing from you!