Proxmox Virtual Environment (or Proxmox VE for short) is an Open Source based server virtualization platform. It combines KVM and container virtualization and also manages classic virtual machines, containers, storage, and virtual networks using a central interface or web-based management tool. Needless to say, Proxmox VE is fully secure and highly available.
A virtualization platform enables you to simultaneously run several systems with different operating systems on one single host. next layer operates several Proxmox VE clusters that provide highly available virtual machines.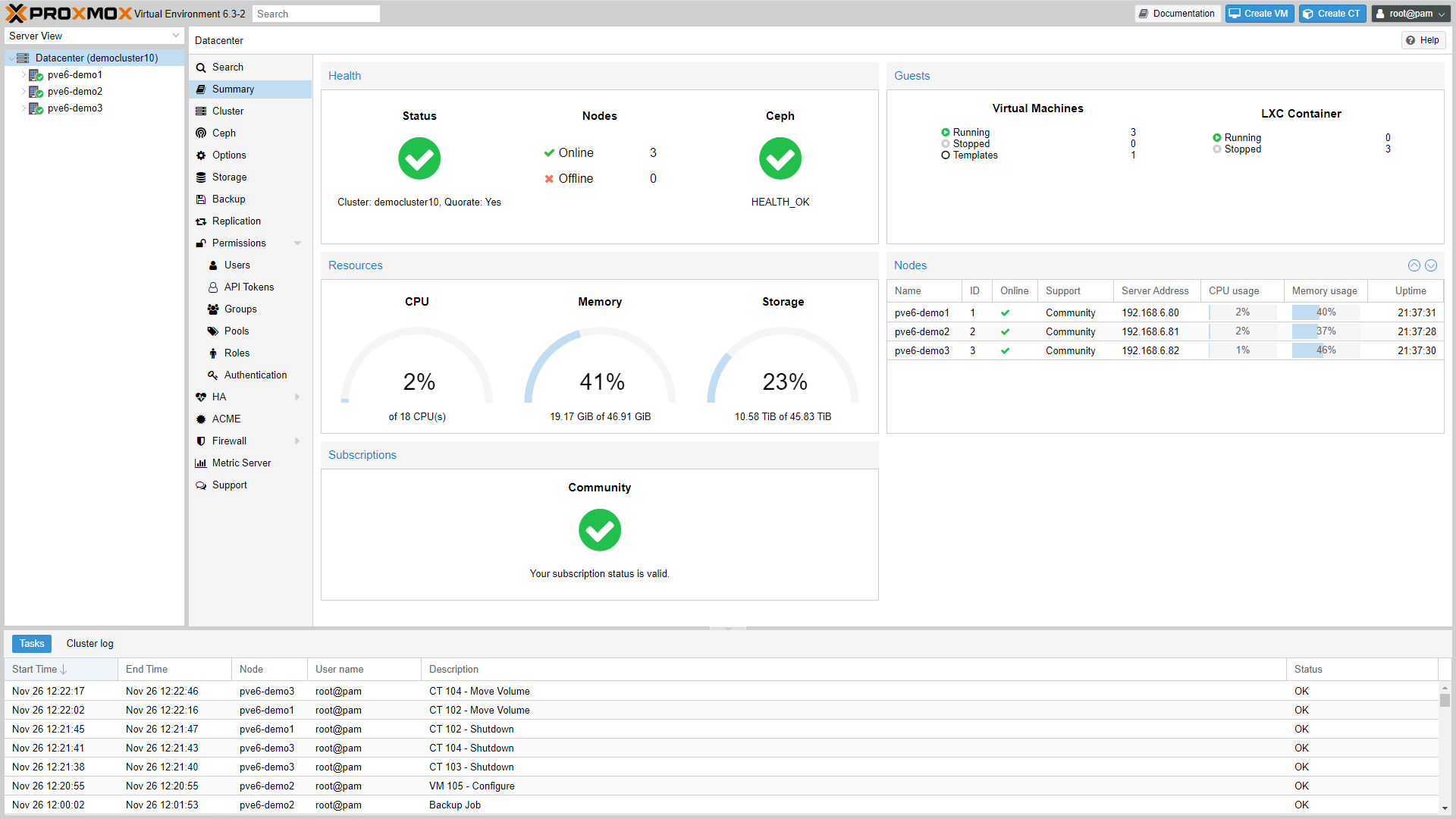 Proxmox VE runs as a hypervisor directly on your hardware and can create numerous virtual machines. Proxmox VE runs via the Linux kernel and reduces the overhead you need to manage the virtual machines to an absolute minimum. Thanks to the large open-source community, the codebase is very stable and is constantly being developed further. The image shows the current status of the active machines: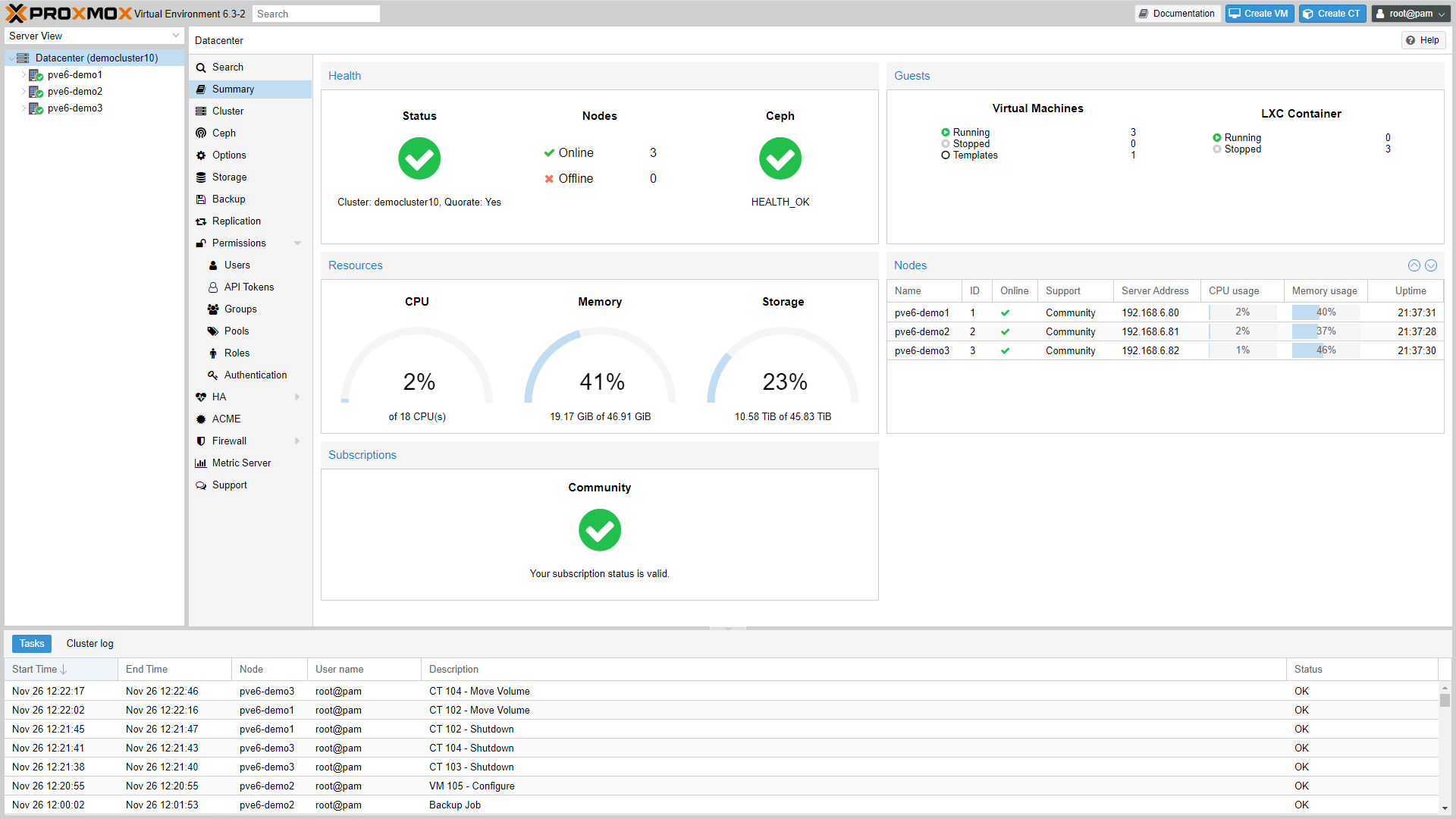 Proxmox VE is ideal for any company striving to run its applications on a secure, highly available platform in Austria.
The total price varies according to the number of virtual CPUs, memory, and storage. Additional options include shared firewall, data backup, as well as mirroring to multiple data centers.
Learn more about Proxmox VE:

Have we sparked your interest?
If you have any specific questions or would like a quote based on your unique requirements, please do not hesitate to reach out to us. You are welcome to send us an e-mail to sales(at)nextlayer.at or call us at +43 5 1764-622. We look forward to hearing from you!